Katie is our Financial and Insurance Coordinator. Katie studied at Baker College where she earned a degree in Business Administration and can handle all of your financial and insurance needs. She joined our team in 2015. Katie is a mommy of three, wife, lake lover, small business owner, movie-goer, kayaker, crafter, video gamer, and card player.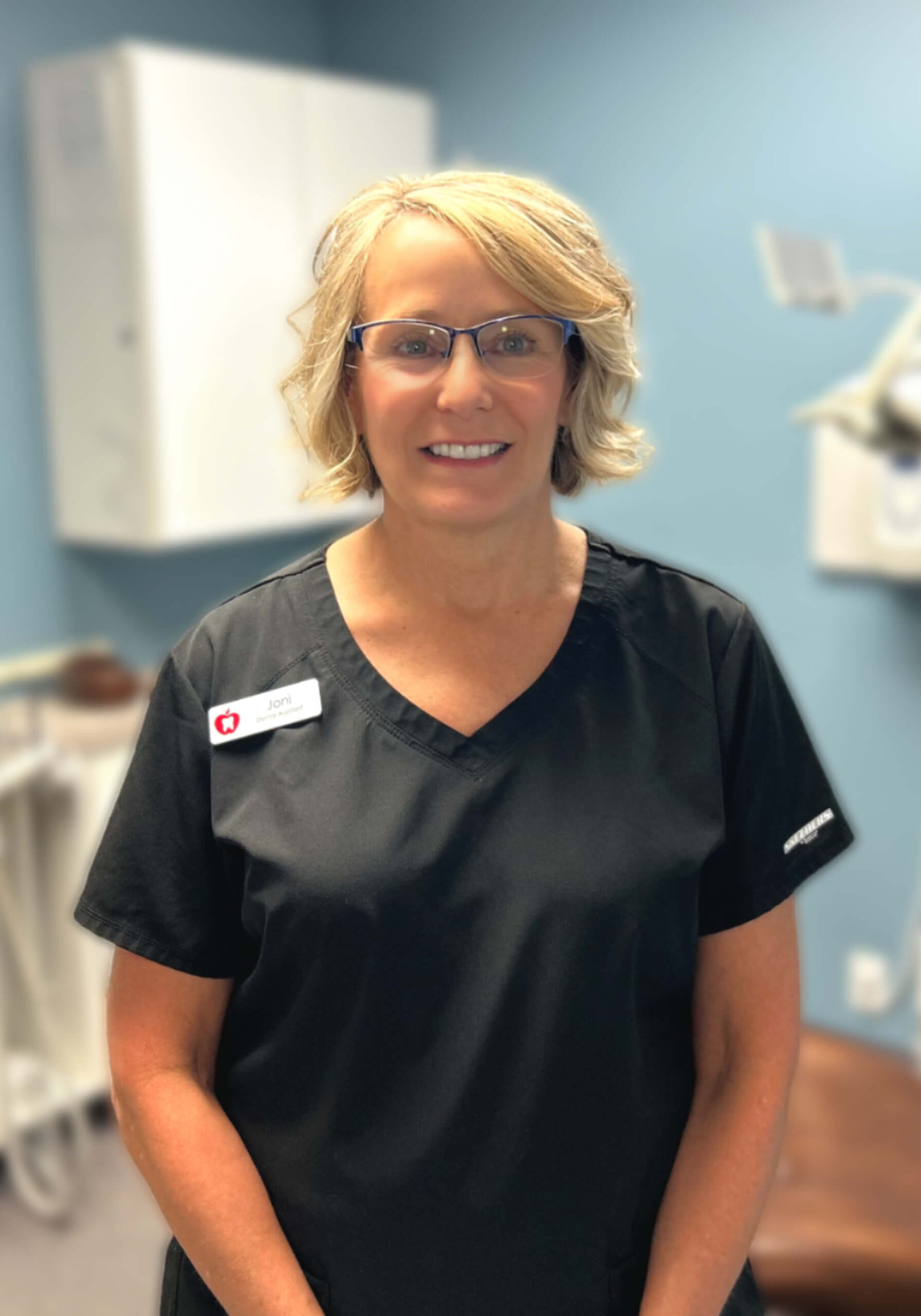 Joni has been a dental assistant for over 16 years.  She loves what she does and the Ravenna community.  She has 2 grown children who are both married.  She has two granddaughters.  Joni enjoys spending time with family and hiking.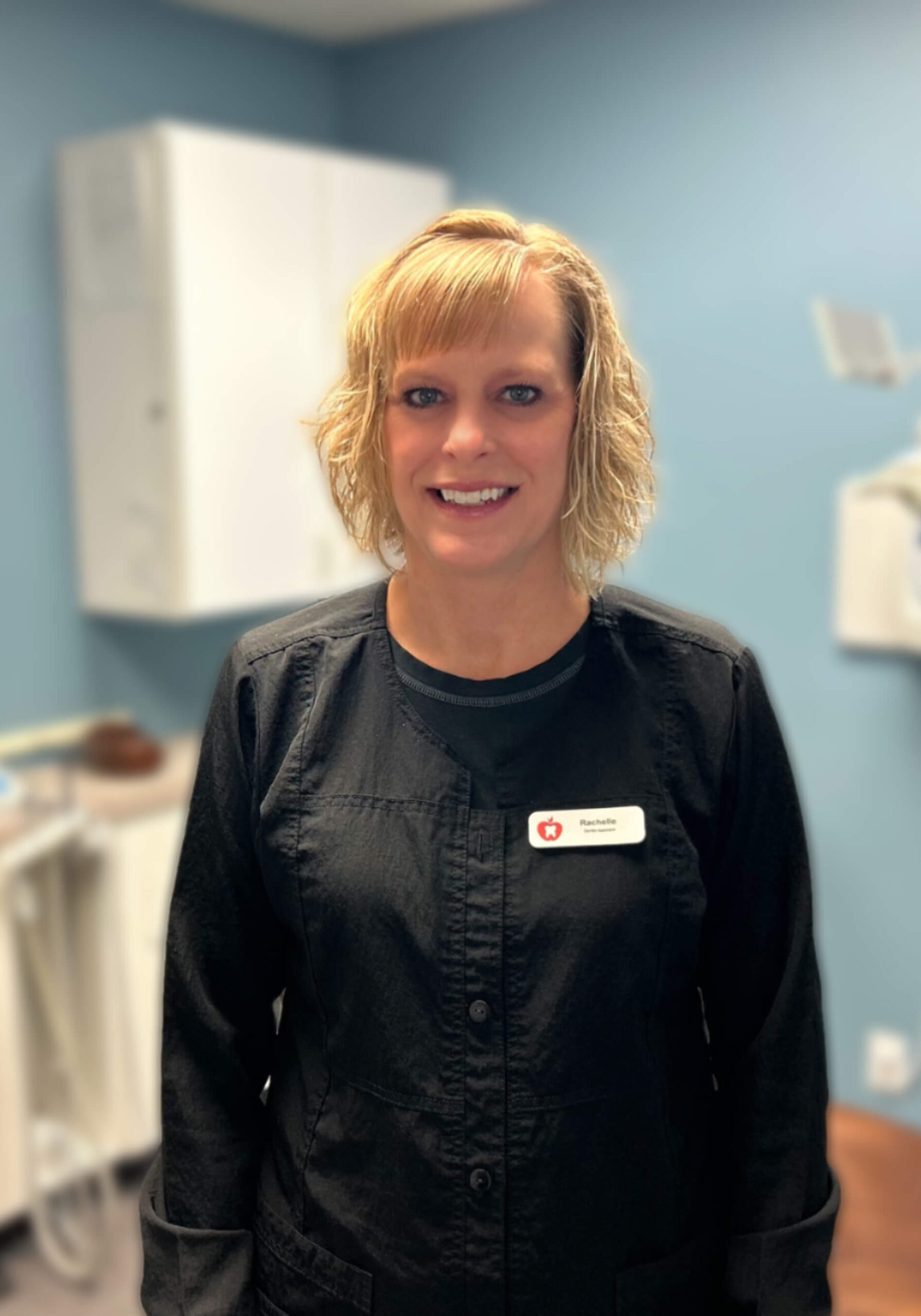 I have been a dental assistant for over 10 years.  I am married and have one daughter, 3 cats, and a dog.  In my spare time I love camping, kayaking, hiking, and hanging out with friends and family.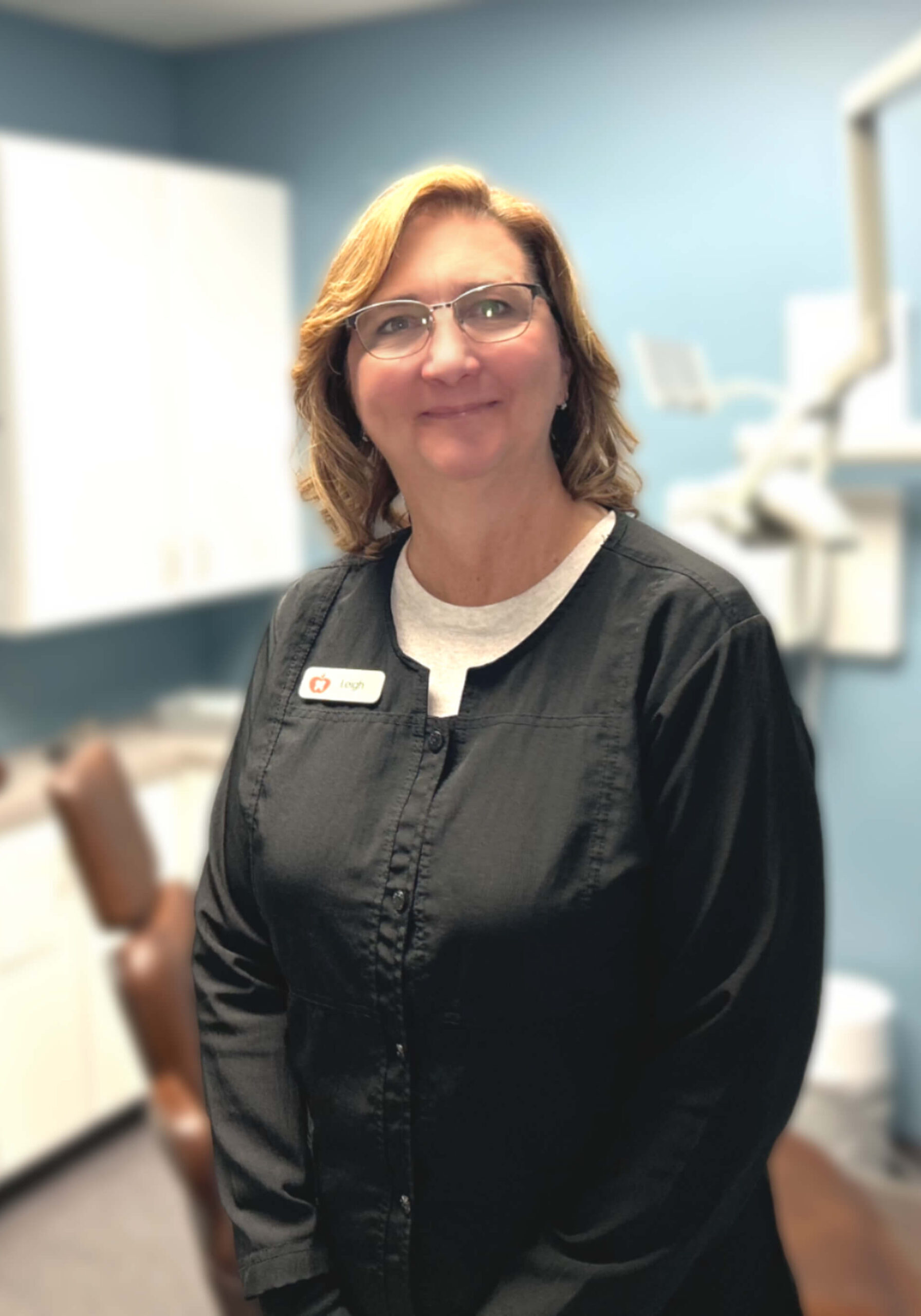 Leigh is our scheduling coordinator and biller.  She is the happy face you see at the front desk and often  is the one to greet you on the phone.  Leigh studied at Baker College where she earned a certificate in medical billing. She joined our team in 2012 and enjoys helping our patients. Leigh is a mother of four, Nana of two, non-fiction reader, podcast listener, crafter, movie-watcher, beach-goer, game and card player.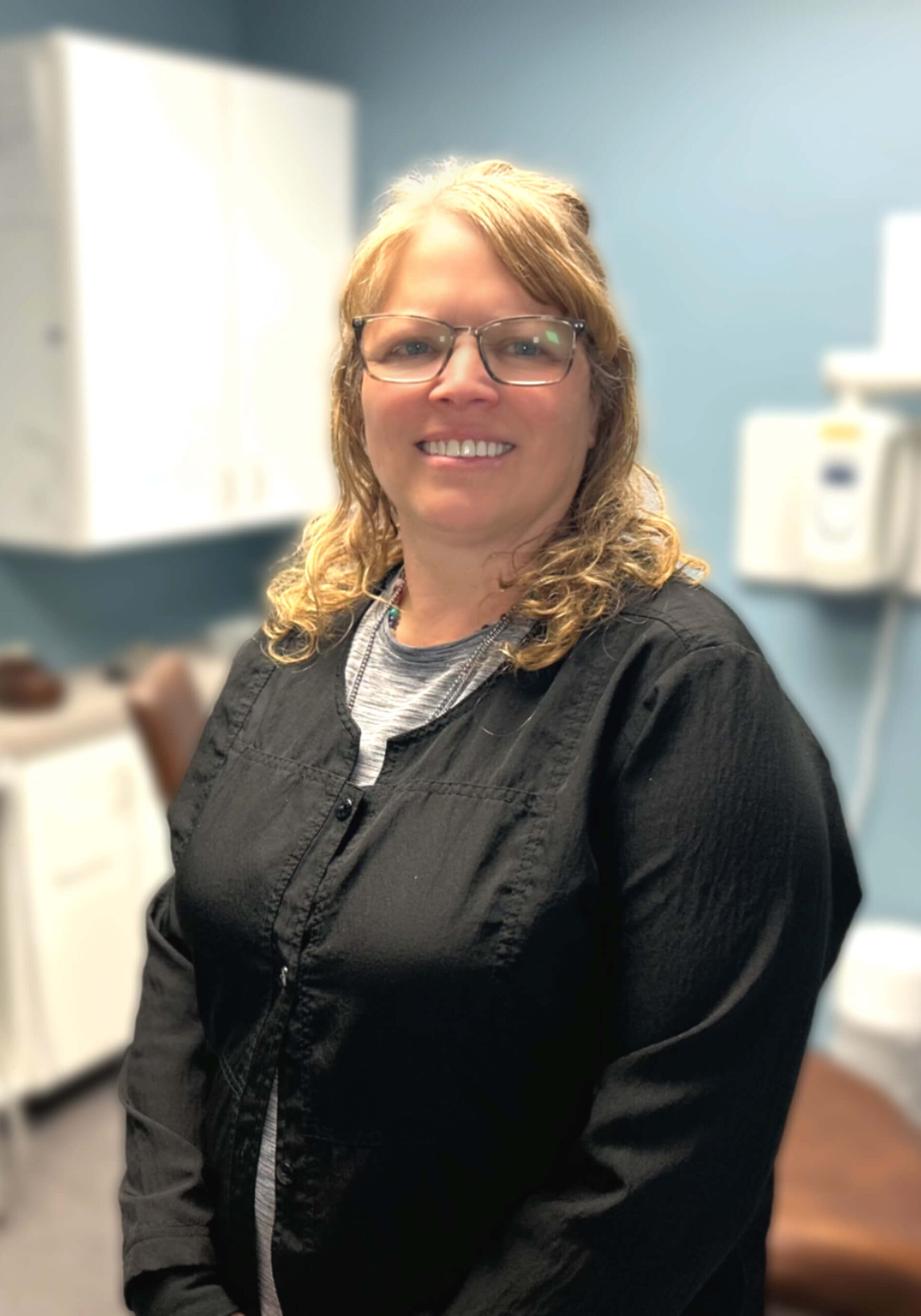 Denise is one of our registered dental hygienists (RDH).  She studied at Grand Rapids Community College (GRCC).  She will keep your teeth and gums healthy and is passionate about teaching good oral health habits.   Denise joined our team in 2020.  She is married, has two married children, and two granddaughters.    She loves spending time with her family, especially being Grandma.  She loves to travel, camp, hike, go to the beach, scrap-book, and garden.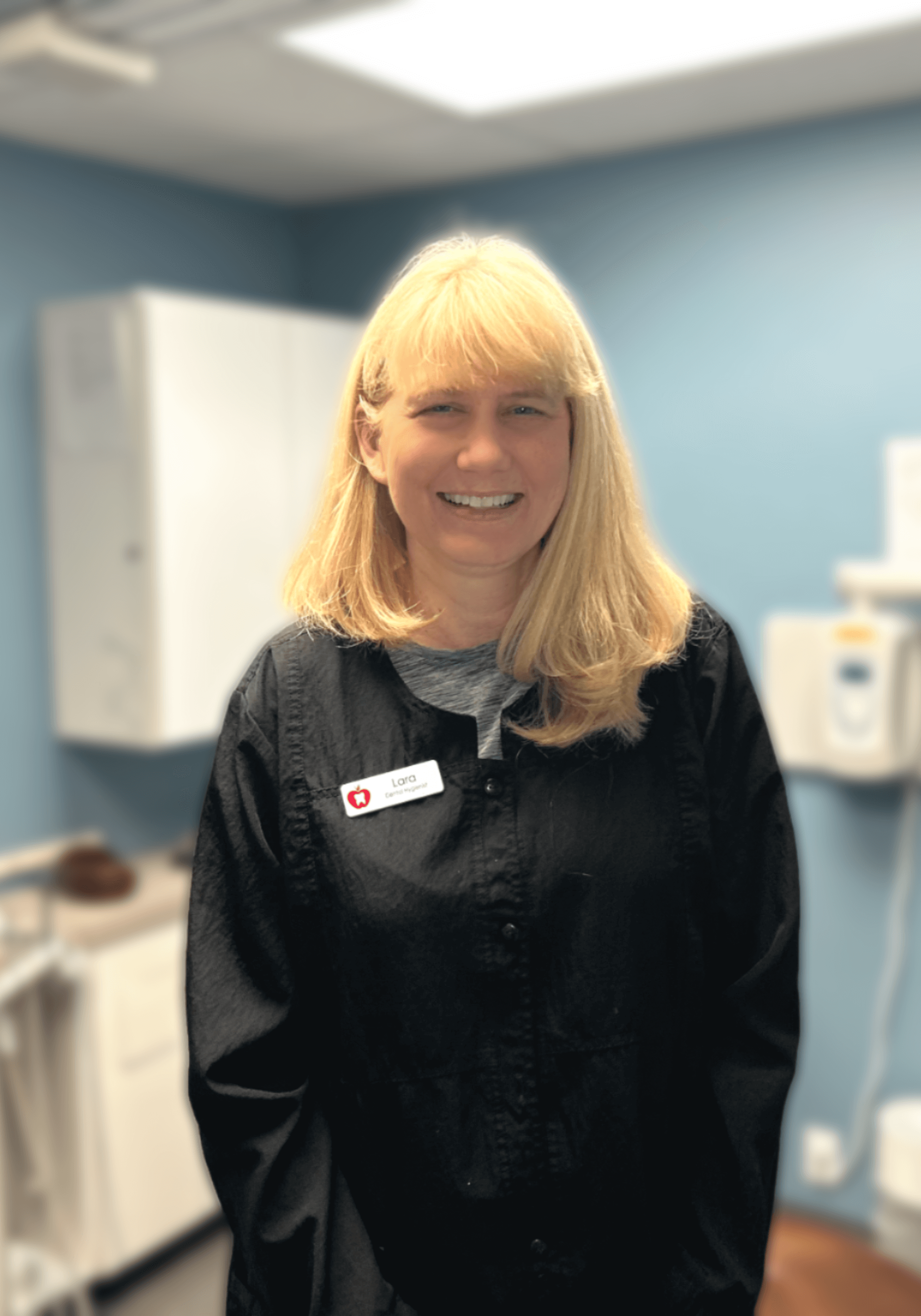 Lara is one of our registered dental hygienists (RDH).  She has a degree in Elementary Education from Eastern Illinois University and a degree in dental hygiene from Rio Salado Community College (2010) in Phoenix, Arizona.  Lara moved here recently with her husband and 16 year old son to live near her extended family.  They live on a small farm where they are hoping to garden, raise animals, and survive Michigan winters (after many years in warm, sunny Arizona!)  She enjoys time outside exploring Michigan with her family, teaching/tutoring elementary kiddos, spending time with her numerous pets and reading all kinds of books!  She is looking forward to meeting all of our fantastic patients and helping to take great care of their teeth and gums.
We also believe that patients should have sufficient information to make educated decisions about their oral health and dental treatment options. You'll find all of this important information on our website, including directions to our office, service descriptions, patient forms, patient education resources and more.
Should you ever need additional information about our dental practice in Ravenna, we are always available to answer your questions. Call us during office hours or email us anytime. We look forward to meeting you.